NEW Daniels Digital Design Camp Online - Summer 2020
In response to the COVID-19 social distancing rules and because we are using the Fabrication Labs for PPE production, we have transitioned our Daniels DigiFab program to the Daniels Digital Design Camp. This program will be taught online through a mix of online platforms.
We are pleased to announce that we will be working with the Kensington Market Business Improvement Area (KMBIA) to digitally design projects in response to real-world design issues. Teams will design solutions for specific projects provided by the KMBIA. These designs will be presented to KMBIA, who will provide feedback during the design process. We are hoping these designs can be revisited next year for construction. This program will give participants experience with real project management while fostering a greater sense of community involvement and responsibility. From concept to creation, participants will gain collaborative skills and learn the importance of partnership in fun and creative ways. 
This one-week summer camp will introduce the technology and skills necessary to complete a complex design project. Friends and family will be invited to join the final presentation online, allowing participants to practice their presentation skills. This experience could be used by participants in any future portfolio. We will have 5 participants with 1 leader. 
Who?
This summer program is designed for all participants aged 12 to 14 (grades 7 to 9) who are interested in design, technology, art, science, and engineering.
Why?
The future of work is constantly evolving. Despite these changes, there will always be a need for designers. This workshop gives participants opportunities to engage with the latest digital technologies, and to develop their design skills in a post-secondary environment. This program will provide an introduction to Adobe Photoshop, Adobe Illustrator, Adobe InDesign, and Sketchup. 
Where?
This program will be delivered online through a variety of platforms including: Zoom video conferencing, Microsoft Teams, and Citrix virtual desktop. Participants will receive four weeks of access to the entire Adobe Creative Cloud as part of the fees.
Dates and Times
Digital Design Session 1: Monday, July 6 - Friday, July 10, 2020
Digital Design Session 2: Monday, July 13 - Friday, July 17, 2020
Digital Design Session 3: Monday, July 20 - Friday, July 24, 2020
Digital Design Session 4: Monday, July 27 - Friday, July 31, 2020
Digital Design Session 5: Monday, August 10 - Friday, August 14, 2020
Digital Design Session 6: Monday, August 17 - Friday, August 21, 2020
The program runs daily from 9 a.m. to 4 p.m. 
Sample Day
9:00 - 9:15 a.m. | Introduction to the Camp and Day
9:15 - 9:30 a.m. | Digital Icebreaker
9:30 - 10:00 a.m. | Project Introduction
10:00 - 10:30 a.m. | Virtual Site Visit and Site Analysis
10:30 - 11:00 a.m. | Break
11:00 - 11:30 a.m. | Introduction to Photoshop I
11:30 - 12:00 p.m. | Photoshop Assignment I
12:00 - 1:00 p.m. | Lunch
1:00 - 2:00 p.m. | Design Process Presentation
2:00 - 2:30 p.m. | Introduction to Tools
2:30 - 2:45 p.m. | Introduction to 3D Modelling - Sketch up I
2:45 - 3:00 p.m. | Break
3:00 - 4:00 p.m.  |  Design Warm-up Project
Students will have some live instruction and some time to work individually and in teams. Mentors will be monitoring and supporting students during their individual and team work.
Team
Nicholas Steven Hoban is a designer and fabricator based in Toronto. As the Coordinator of John H. Daniels Digital Fabrication Lab, Nicholas oversees faculty fabrication research projects and the operational oversight of the digital fabrication facilities. He teaches digital fabrication methodologies and software to the Daniels master students. Read More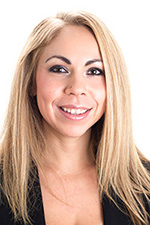 Nene Brode is the Daniels Faculty's Manager, External Relations and Outreach. She rejoined the dean's office in September 2018. In 2016, she founded the V4Lab, a summer youth STEAM program. From working on the development of the Digital Media Experience Lab at Ryerson University, to showcasing the work of V4Lab participants at the Ontario Science Centre, Nene has been a connector and collaborator, fostering community engagement. Read More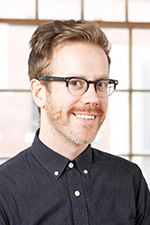 Aidan Cowling is a Toronto-based artist and educator.  He holds a Masters of Fine Art from the University of Guelph and Bachelor of Arts degree from the University of Toronto in Visual Studies and Art History. He has taught art and new media at various levels and and was nominated by his students for a teaching excellence award in 2018.  His current research combines archival footage with new technologies and he is actively involved in the Daniels community. He is excited to bring his experiences working with youth and new media to the online minecraft camp. 
Laura Fox is a Master of Architecture candidate at the John H. Daniels Faculty, and is returning to lead our programs. She holds a Bachelor of Arts degree from the University of Toronto in Architecture Design and Art History. Her current studies are focused on integrating generative design and acoustic simulation with digital fabrication, for adaptive reuse and the construction of flexible architecture. She is actively involved in the Daniels community through volunteering at the student-run Café 059.  Laura is currently a teaching assistant and was nominated by her students for a teaching excellence award in 2018. 
Fees and Registration
$550 for the one-week program. Students will receive four weeks of access to Adobe Creative Cloud so they can continue the learning after the program is complete. Registration is now open: Click here to apply
Discounts are available for U of T staff, faculty, students, and alumni. Email nene.brode@daniels.utoronto.ca for details.
Computer Requirements
Participants will require a computer and access to wi-fi. All software installation instructions will be provided.
Contact
Thank you for your interest. If you have any questions about this program, please contact:
Nene Brode
Manager, External Relations and Outreach
647-915-5265 
nene.brode@daniels.utoronto.ca