NEW Daniels Minecraft Camp Online - Summer 2020
Daniels is pleased to announce that we have partnered with the University of Toronto eSports to deliver this NEW online program for this summer. The Daniels Minecraft Camp allows participants to be online alongside mentors working on activities that are collaborative, creative, and conducive to building problem-solving skills. Daniels Minecraft Camp uses your participant's love of Minecraft to explore the fundamentals of design and architecture, while building teamwork and communication skills. Participants will develop the fundamentals of visual thinking, urban planning, gaming and environmental planning while creating their own levels, worlds, games and elaborate environments in Minecraft. Campers will play some classic Minecraft games liked bed wars, hunger games and spleef to learn about the gamification of the biomes with their teams. By the end of the week, campers will be able to develop and build parts of the Minecraft world in a team setting. We will have 5 participants with 1 leader. 
Who?
This summer program is designed for all participants aged 8 to 14 (grades 3 to 8) who are interested in design, technology, art, science, and engineering. Ages will be grouped (8-10 and 11-14).
Why?
Minecraft is not only a game but a powerful design tool. This program fosters design skills and collaboration with group work through both Minecraft and other digital platforms.
Where?
This program will be delivered online through a variety of platforms including: Minecraft and other related software.
Dates and Times
Minecraft Session 1: Monday, June 29 - Friday, July 3, 2020 
(excluding Canada Day Holiday)
Minecraft Session 2: Monday, July 6 - Friday, July 10, 2020
Minecraft Session 3: Monday, July 13 - Friday, July 17, 2020
Minecraft Session 4: Monday, July 20 - Friday, July 24, 2020
Minecraft Session 5: Monday, July 27 - Friday, July 31, 2020
Minecraft Session 6: Tuesday, August 4 - August 7, 2020
Minecraft Session 7: Monday, August 10 - Friday, August 14, 2020
Minecraft Session 8: Monday, August 17 - Friday, August 21, 2020
The program runs daily from 9 a.m. to 4 p.m. 
Sample Day
9:00 - 9:15 a.m. | Orientation + Introduction to Day 1
9:15 - 9:30 a.m. | Icebreaker Activity
9:30 - 10:30 a.m. | Presentation 1: Minecraft Fundamentals
10:30 - 11:00 a.m. | Break
11:00 - 12:00 p.m. | Assignment 1 Tutorial: Individual Build 
12:00 - 1:00 p.m. | Lunch
1:00 - 2:00 p.m. | Show and Tell
2:00 - 2:30 p.m. | Break
2:30 - 3:30 p.m. | Presentation 2: Minecraft and Architecture
3:30 - 4:00 p.m.  | Fort Building Activity
Students will have some live instruction and some time to work individually and in teams. Mentors will be monitoring and supporting students during their individual and team work.
Team
University of Toronto eSports is a collaboration of gaming clubs on campus. They aim to be an organization where all types of gamers can tune in to whats going on with eSports on campus.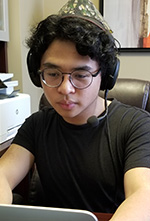 Paolo De Guzman is a third-year neuroscience and physiology student at UofT. His interests lie in fully understanding the etiology of Parkinson's Disease. He is also a spirited gamer; as head of the UofT eSport's Minecraft division, he runs a large community of UofT Minecrafters. He and his talented team are working to develop an amazing space for the Daniels Minecraft Camp and hopes to share his passion for Minecraft with its participants.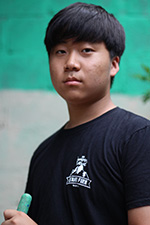 As a third-year microbiology student at the University of Toronto, Hyun Been (Beeny) Park serves as vice president of University of Toronto Minecraft. Largely interested in the interactions between humans and microbes, he spends his free time playing video games or reading. Although his Minecraft gameplay leaves a lot to be desired, he can often be found tinkering with plugins and troubleshooting technical errors and other issues on the UTMC server.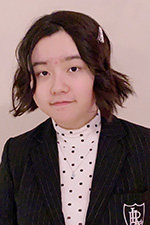 Vivian Xie is a third-year student studying cell biology at the Faculty of Arts and Science. Having previously worked with children in volunteer positions as a secondary student, she is excited to be doing so once again. Aside from microbiology, her interests include digital and traditional art, creative literature, table tennis, and, of course, the hit 2009 sandbox block game known as Minecraft. Vivian hopes to work with her fellow team members to make this summer an enjoyable, fun, and educational experience for children and teens.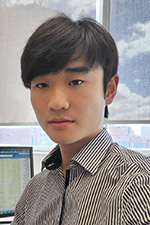 Sean is a fourth-year computer science specialist, with a minor in statistics. In his free time, his gaming interests revolve around Minecraft and Tetris. His experience in Minecraft includes various techniques in model voxelization, build designs, server administration, redstone, and terraforming. Occasionally he enjoys playing some survival and socializing with other fellow Minecrafters. He looks forward to bringing value to the Daniels Minecraft Summer Camp project with his game knowledge.
Jason Zhang is a first-year student at the University of Toronto, currently praying that his grades will be good enough for him to make it into one of his programs of choice. He is an epic gamer who often plays rhythm games and spends abnormal amounts of time on the U of T Minecraft server. As a commuter student, he is very grateful to the University of Toronto Minecraft community for providing him with the opportunity to meet many people who share the same interests as him. He also likes bubble tea.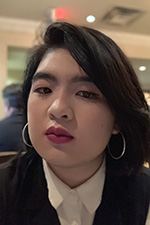 Francesca Ho is a second-year math student with a great love for computer science and gaming. She is one of the many builders on the Daniels Minecraft Camp team. Since buying Minecraft in 2011, she has spent countless hours playing the game and slowly perfecting her building skills. She hopes campers can get lost in the imaginative sandbox of Minecraft, as she once did when she was younger.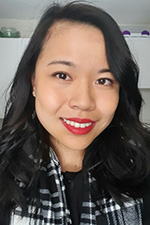 Sarah Grubb is a third-year student studying commerce at Rotman. She specializes in international business, and she hopes to help the victims of human trafficking, as well as the residents of orphanages in third-world countries. She loves working with the visual and graphic arts, and is so excited to be able to share her creations.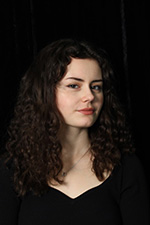 Katarina Bursac is a UTM biology student going into third year. She enjoys playing video games and undertaking creative projects outside of her studies. She is a strong believer in balancing academics with artistic hobbies that nourish one's creativity, which she does by developing her musical skills or using tools such as Minecraft to create replicas of real-life structures and architectural styles.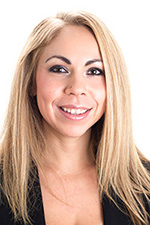 Nene Brode is the Daniels Faculty's Manager, External Relations and Outreach. She rejoined the dean's office in September 2018. In 2016, she founded the V4Lab, a summer youth STEAM program. From working on the development of the Digital Media Experience Lab at Ryerson University, to showcasing the work of V4Lab participants at the Ontario Science Centre, Nene has been a connector and collaborator, fostering community engagement. Read More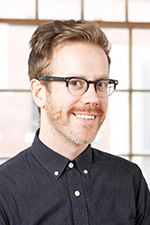 Aidan Cowling is a Toronto-based artist and educator.  He holds a Masters of Fine Art from the University of Guelph and Bachelor of Arts degree from the University of Toronto in Visual Studies and Art History. He has taught art and new media at various levels and and was nominated by his students for a teaching excellence award in 2018.  His current research combines archival footage with new technologies and he is actively involved in the Daniels community. He is excited to bring his experiences working with youth and new media to the online minecraft camp. 
Fees and Registration
$300 for one-week program (with the exception of Sessions 1 and 6 which are $250). Registration is now open: Click here to apply
Discounts are available for U of T staff, faculty, students, and alumni. Email nene.brode@daniels.utoronto.ca for details.
Computer Requirements
Participants will require a computer and access to wi-fi. Participants should already have a Minecraft account. All additional software installation instructions will be provided.
Chromebooks
We're excited to announce that we have Chromebooks with Minecraft installed available for curbside pick-up at no cost! Chromebooks will be available for pick-up the week prior to your camp session starting. They will need to be returned no later than the Monday of the following week. Participants will still need to purchase their own Minecraft Java account. There is a limited supply of Chromebooks, so contact us by email with your camper's name and the camp session date. If you already have a Chromebook and want to install Minecraft yourself, please contact us for instructions. We will be sending a welcome package shortly, but for everyone else who has their own laptop, please purchase and install the Java version of Minecraft prior to the camp starting. Both OS or PC versions of the Java version work with our server. Please note iPads, Nintendo Switch, and any gaming consoles are not compatible.
Contact
Thank you for your interest. If you have any questions about this program, please contact:
Nene Brode
Manager, External Relations and Outreach
647-915-5265 
nene.brode@daniels.utoronto.ca
Photo Credit: Doris Wu